OVEN Design and materials

We can create luxury outdoor kitchens and bespoke outdoor wood-fired oven builds, to our designs, to yours, or to those of an architect or surveyor.  We do all three, on a continual basis!
You may have a very firm idea of the aesthetic you wish to achieve for your outdoor kitchen or garden oven surround, or may wish to lean on us for inspiration and suggestions. We do not mind either way.
When it comes to materials, you may already have a preference, or may just know the sort of colours with which you wish to work.   You may have seen a particular style or hue of brick that appeals, or have seen none.  Either way, we can review your choices or  suggest suitable materials that will complement your oven and which have the right build properties to make the build a success.  Should we feel your original choices not workable, as they will not suit the purpose intended, we will advise you of that and suggest alternatives. 
Rest assured, we will always offer you the benefit of our expertise, to ensure the build is a success and delivers on your outdoor cooking and entertaining objectives.  Your dream will be our passion, whilst we bring it to reality.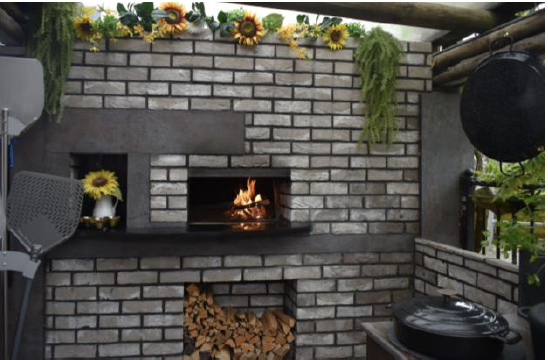 I have one of your Wood fired ovens which takes pride of place in my garden. It's one of the best investments I have ever made. It makes the best pizzas you have ever eaten but is so versatile that it can be used for almost anything…
Read the full case study here
– MR LISTER LANCASHIRE, UK