the indoor wood-fired or gas fired (pizza) oven

The Cucina: the indoor wood-fired or gas fired (pizza) oven
The adorable Cucina wood-fired or gas-fired (pizza) oven is rapidly becoming the number one choice of homeowners not trusting the vagaries of the British weather and wanting a Fornino oven inside their home kitchen, rather than in the garden. 
It is also the wood fired oven selection of those tired of the throwaway wasteful culture that has grown up in the pizza oven market, where many wood  and even gas-fired pizza ovens are not fit for purpose and trashed within a year or so.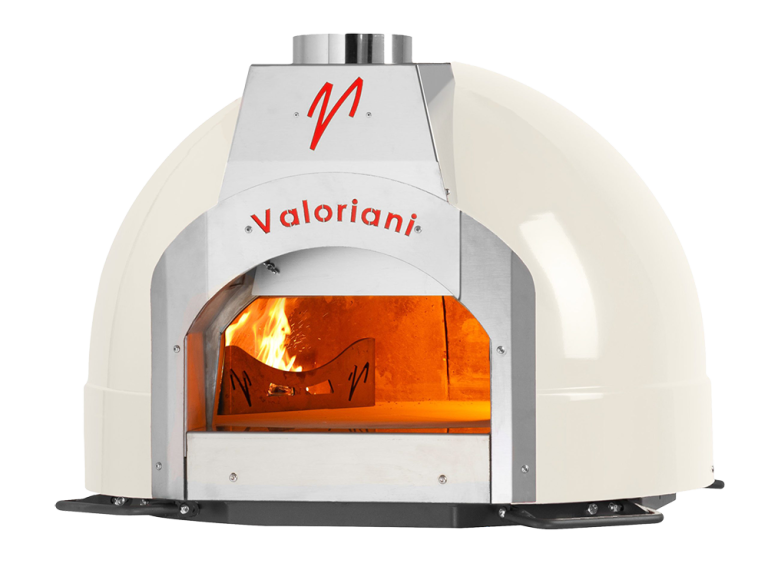 A wood-fired oven built to last
The Cucina stands apart with regard to quality and longevity.  It is the indoor equivalent of the Fornino 60 and offers the exact same credentials as its outdoor sister, in terms of artisan-built oven, first-class materials and insulation and top-grade oven floor.  Another Valoriani classic, this oven is made to last and grow up with the family.
It is also the choice of Italian families living in the UK, who want an authentic Italian wood fired oven that will create a wide variety of traditional Neapolitan and other Italian regional dishes and deliver the same quality of cook that they would enjoy in Italy.
The difference in taking this wood-fired or gas-fired oven indoors lies in the flue system that needs to be attached to the oven, but this is easily handled by any competent installer.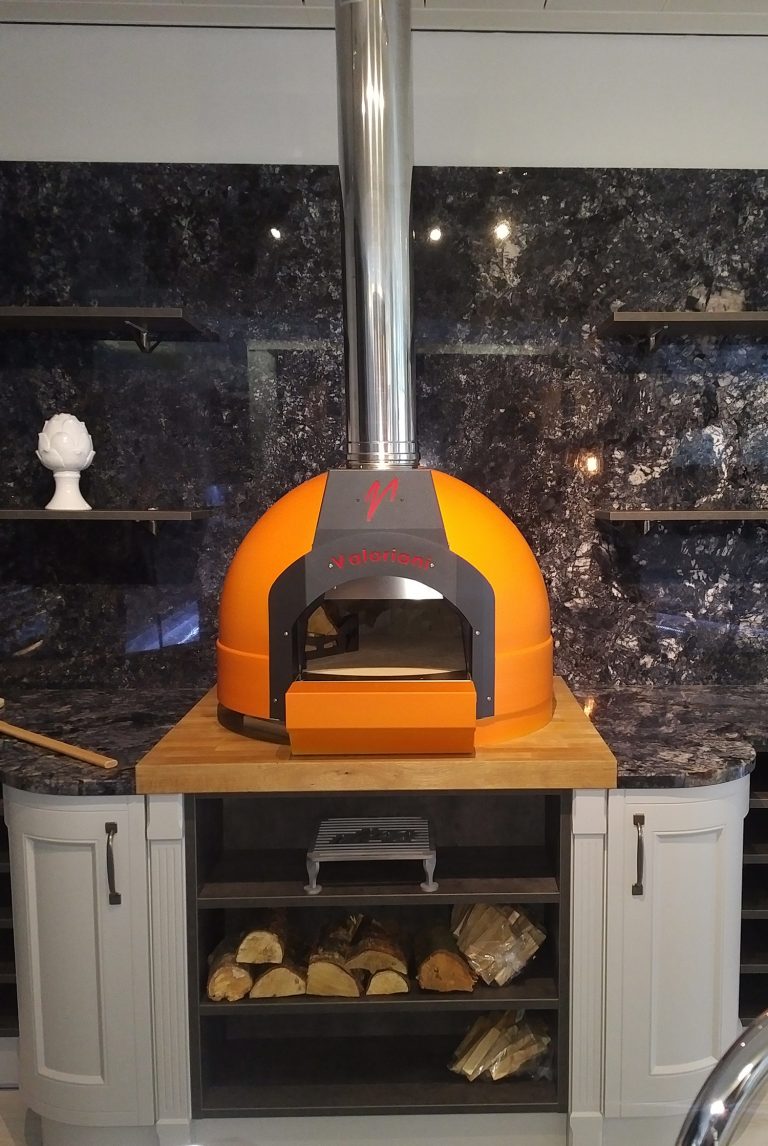 Wood-fired oven in a range of colour options to suit your kitchen
The Cucina can not only be ordered as either a wood-fired or gas-fired option but can also be commissioned in any colour to suit the interior design of a kitchen.  It can also be ordered in a mosaic-tiled finish, whether that is in a classic rustic colour or something stunning, such as a mirror-ball silver effect.
However, the standard and readily available colours of black, cream and red, suit many homeowners' aesthetic requirements and fit in beautifully with their overall kitchen design.  Should you wish to have a matt, rather than gloss effect on the dome, that too is possible.
Compact indoor wood fired oven
The Cucina's  neat and compact dimensions allow it to fit neatly into any kitchen design scheme and become a real talking point when friends and family visit.  Despite this, it is large enough to cope with cooking pizza, roast meats and vegetables, casseroles, soups, curries, pies and desserts and a wide range of other foods. Pop a Tuscan grill inside and it can also produce all of your grilled favourites, including bacon, sausages and steaks.
If you wish to take your wood-fired or gas pizza oven cookery indoors, this is the option for you, with the 15 year+ longevity of the Cucina ensuring you will not be installing a wood-fired or gas-fired pizza oven one minute, and then having to rip it out the next, simply because it was not created of materials intended to last.