Wood-fired and Gas 'Pizza' Ovens for that Outdoor Living Buzz
Installing a full outdoor kitchen or spending on a bespoke wood fired oven build, are often moves homeowners take once they have eased themselves into the habit of cooking al fresco.  Outdoor living can be idyllic, but you may wish to be certain you are ready to leave the comfort zone of your indoor kitchen.  You may be unsure whether a big investment in an outdoor kitchen is the right one.
For this reason, many of our customers take an intermediate step and enrich their outdoor lifestyle by purchasing one of our Fornino ovens.  This is our 'pronto' range of ovens, ready to go and able to get you cooking the wood-fired way just hours after delivery.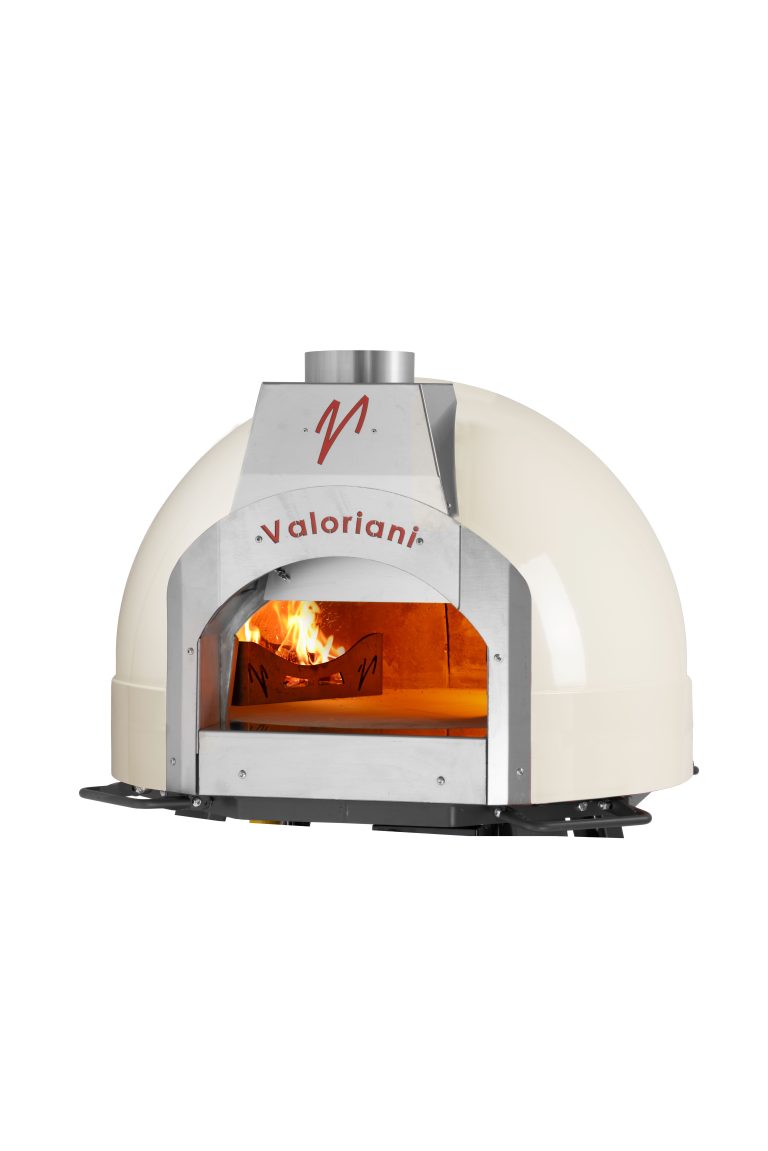 The Fornino Wood-fired or Gas-fired Pizza Oven
The Fornino is not a compromise oven and is actually often included in outdoor kitchen design schemes.  It can, however, stand alone, either on a wheeled stand or on a suitable base such as a brick ledge or 'table'.  It comes in two sizes – the 60 and the 75 – with the difference being the internal  cooking capacity. You can decide how many people you will be cooking for at once and which size suits best. 
You can also choose between a wood-fired or gas-fired version, depending on whether mastering wood-fired cookery is your thing, or whether you simply want an outdoor pizza oven.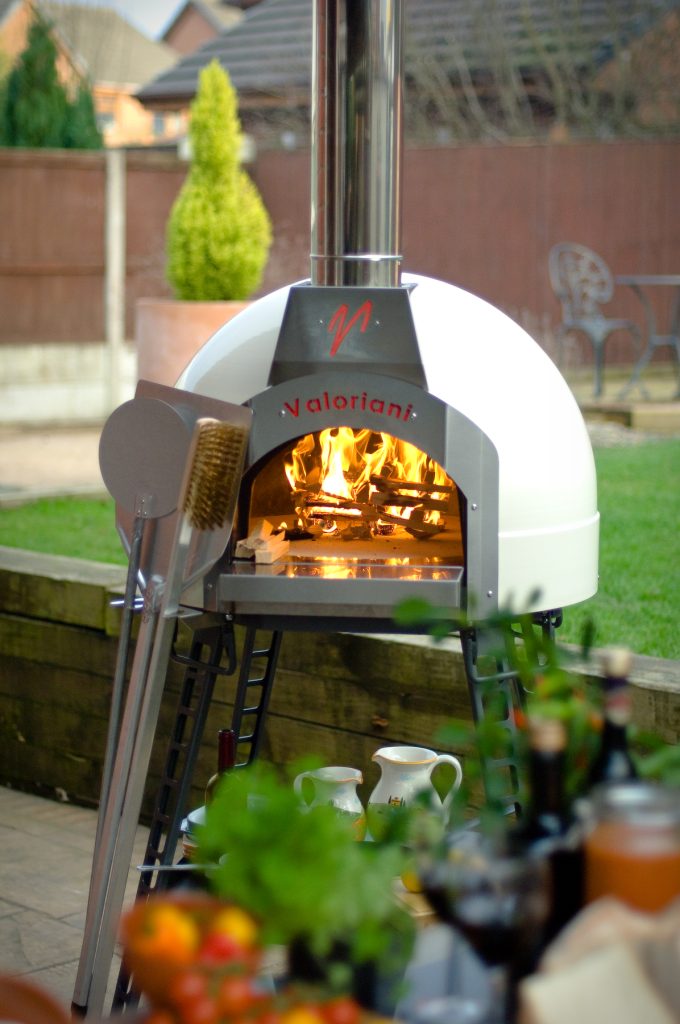 Fornino pizza oven credentials
Our Forninos are still artisan-built ovens from Tuscany, which come with all the benefits of other Valoriani ovens.  They are constructed from the same brilliant 'cotto clay', retain heat beautifully and are head and shoulders above other 'portable' ovens which you may see described as 'pizza ovens'.  They can cook a huge variety of different dishes and wow your guests with their real-flame appeal.
At a more practical level, they have incredible amounts of insulation, so the shell will not get hot and cause safety concerns for you and your family and they will retain heat beautifully.  If you have them up to temperature and shut the door overnight after cooking, they should still be warm enough to rustle up some breakfast the next morning.
Designing your Fornino pizza oven
Forninos can be real attention grabbers, whether you opt for a standard colour of red, cream or black, with the stunning stainless steel trim and Valoriani 'status symbol' logo, or decide to order something in the colour or finish of your choice. 
This could be tangerine, to nail your footballing colours to your oven, or mosaic because you have a love of traditional design aesthetics.  You can go glossy, matt, even psychedelic, if that's your vibe. 
Complete with a three-piece set of tools to get you started, plus a stainless steel rain cap and flue, you can begin your wood-fired adventure as soon as the oven is delivered to your door and placed in situ.  Wherever that is, thanks to the Fornino's DEFRA accreditation, it will be legal to use and not get you into any hot water over emissions, as long as you buy 'ready to burn' wood, which all homeowners using wood for heating or cooking are now legally required to use.
Discover more about our Fornino ovens, by calling us.